Market Pulse I Design & Style I  Living
Who Can Afford to Live Here?
The answer is, very few. We all know that living in the Bay area is expensive. But just how expensive? And who exactly can afford to buy a home here?
How many households can afford a home here? Nationally, 56% of families can afford a median priced home, compared to 39% in Contra Costa, 26% in Alameda County, and only… gulp… 18% in San Francisco!
How much do families living here make? According to the 2018 US Census, the national median household income is $61,900, and $70,300 in California, If you live in the East Bay (Alameda & Contra Costa Counties), it's about $102,000, and those working in San Francisco can expect a median household income of $126,600. (Some analysts say this is in part due to less affluent residents moving out of the state.)
Despite reports of a mass exodus from California, the Bay Area continues to figure as one of the most attractive places to live nationwide. In fact, the U.S. Census shows that our population is still growing, as people are drawn by high salaries. The Bay area has grown from 7,200,000 in 2010 to 7,800,000 in 2018 — more than half a million people wanting to live and work in the Bay area!
Percentage of Households Able to Afford a Home in the Bay Area
Pantone's Color of the Year 2020 is…
Classic Blue. A timeless and enduring blue hue, PANTONE 19-4052 is elegant in its simplicity, and
brings a sense of peace and tranquility to the human spirit, offering refuge and bringing laser like clarity, a
ccording to Laurie Pressman, vice president of the Pantone Color Institute. "Our selection highlights people's desire for calm and reassurance and their craving for the comfort of something trusted and familiar, whether for lifestyle or within their home," Pressman says. Designers and decorators turn to Pantone for new trends, so you can expect to see Classic Blue in sofas, pillow, walls, dinnerware, carpets, etc. this year.
Checklist for Buying a Home:
No Negative Energy a Must!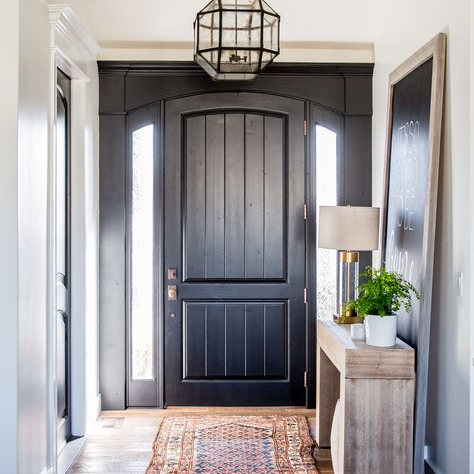 "Three bedrooms, two baths, and an updated kitchen."  That's what most of my buyers want. Their "Must Have" checklist might also include a bonus room or office, a small yard for kids and a garage. But when I was touring homes this weekend with one of my clients, they added a "Must NOT Have" to their list. Opening up a folded piece of paper, they showed me a diagram that included compass directions.
"Neither the front door nor bathroom can be located in these two quadrants," they pointed out.
"Ahh," I nodded.  "Feng Shui?"
So when we arrived at the first house, we stood in the middle  of house, unfolded the paper and opened up our compass apps on our iPhones (So that's what they're good for!)  We lined up the front door. Good. But then we saw that a part of the bathroom fell within the negative quadrant.  Not so good. It was something to think about, as we toured the rest of the house.  In the end we all agreed that there was probably a solution to remedy this condition.  Just like everything else in a home, sometimes there are compromises when looking for the perfect house.
1.  Place crystals near electronic devices. (Black Touraline is known to ward off negative energy.)

2.  Air everything out. Open windows and create a draft to let air flow out.

3.  Burn incense.

 Elevates energy. Creates calm and serene atmosphere.

4.  Repair or remove broken things.  Broken things bring stuck and negative energy into your home

5.  Spray orange essential oils. Uplifts your mood.
6.  Remove clutter.  Clutter makes you feel tired and stressed. Objects retain energy that can block your path.
7.  Smudge your home with sage. Light sage and then blow it out. The smoke will remove bad energy and help you visualize clearly.
8.  Paint your walls yellow. Neutralizes bad energy and will also make your space appear bigger and add a warm tone.
9.  Salt the corners of each room. To absorb the negative energy of previous owners, After 48 hours, vacuum or sweep and throw salt away in the trash.
10.  Add mirrors. Helps create more positive energy in your decor, and will also help to cleanse the mind,
Rosie Nysaether

Making a move in 2020? Call me for a step-by-step understanding of the selling process!
© Compass 2020 ¦ All Rights Reserved by Compass ¦ Made in NYC
Compass is a real estate broker licensed by the State of California operating under
multiple entities. License Numbers 01991628, 1527235, 1527365, 1356742, 1443761, 1997075,
1935359, 1961027, 1842987, 1869607, 1866771, 1527205, 1079009, 1272467. All material presented
herein is intended for informational purposes only and is compiled from sources deemed reliable
but has not been verified. Changes in price, condition, sale or withdrawal may be made without
notice. No statement is made as to accuracy of any description. All measurements and square
footage are approximate. Equal Housing Opportunity.