Market Pulse | Design & Style | Living
2020 Market Prediction: No Crash Yet
Cautiously optimistic is how many local Realtors are describing this year's housing market. Like the Magic 8 Ball that we played with as kids, the answers are only as good as who is asking the questions.

Nationally, housing economists project a 2.8% growth in home values. (Mercury News)  Is that good . . . or bad? For the Bay area, that's a huge thud for sellers who have seen years of soaring prices as high as 30-40% .
The fact is, we knew home prices couldn't sustain this steep level of growth indefinitely. Sellers will need to appreciate that they are already benefiting from years of growth. 
For buyers, a slow growth would give them an opportunity to afford to buy into the market. But because of the Bay area's strong job market and low interest rates, they shouldn't expect a dramatic drop or slashed home prices. As I saw last year, competitive offers will be house specific – the better a home shows, good location, and attractive pricing, the more competition it will have.
Overall, a 2.8% increase is still a positive growth but at a slower, more balanced pace. 
In light of a Presidential election year, with an impending impeachment trial, blazing brush fires and a volatile Middle East, this is a good forecast.
What's Your Home Worth?
Compare Median Home Values
Coffee Stations Top 2020 Home Trends
Drinking coffee has become more than just a "cup-of-Joe." It's our one small indulgence, our social time, a daily lifestyle. More and more, kitchen remodels are creating spaces for coffee lovers, designed to hold everything from espresso makers, Keurigs, custom beans, sugar, honey, and mugs. It's like owning your own Starbucks!
Here are the other top home trends for 2020: 
8. Indoor Water Falls, Ponds or Fountains
9. Spanish-style Bathrooms
10. Japanese-Style Soaking Tubs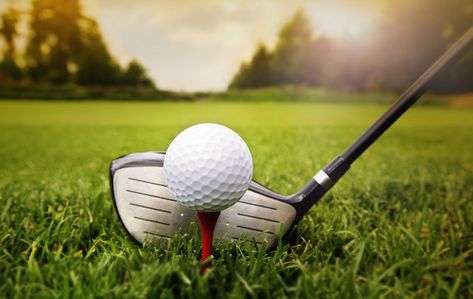 Every Christmas our family heads over to Maui for a few weeks of snorkeling, swimming, hiking. And golf. Our family of four makes for the perfect foursome. But even though I've been playing for more than 15 years, I haven't gotten any better, while my daughter, who just started a few years ago can drive the ball straight down the fairway almost 200 yards.
"How do you do it?" I asked her. Is it technique, club, youth?  
She then studied my swing as I hesitated, looked up, swung and duffed the ball.

"You need to commit, Mom. And then follow through."
Well, she was right. Once I kept my eye on the ball, committed my swing and followed through, the ball sailed in the air.
It made me think how this also applied to other aspects in my life as well. "Commit. Stay focused. Follow though." These words couldn't ring more truer than now, as the new decade begins. From our environment, politics, and global affairs, it's easy to lose our focus amidst all the upheaval and uncertainty. It's even harder to commit. Commit to what, though? 
Well, I think 2020 is the year to commit to a sense of purpose. What do you get up in the morning for? What do you care about? As I think of the year ahead, I think of the people I'll meet, and how I'm committed to helping each client as best I can, and focused on getting them into their next home. 
Even if it's just something small, like wanting to plant a Spring garden, or dreaming of a trip to Portugal, or just improving your golf game, it all begins with having a purpose, committing to it, and then following through.

 I hope you make 2020 your year of purpose!
Rosie Nysaether

Making a move in 2020? Call me for a step-by-step understanding of the selling process! 
© Compass 2020 ¦ All Rights Reserved by Compass ¦ Made in NYC
Compass is a real estate broker licensed by the State of California operating under
multiple entities. License Numbers 01991628, 1527235, 1527365, 1356742, 1443761, 1997075,
1935359, 1961027, 1842987, 1869607, 1866771, 1527205, 1079009, 1272467. All material presented
herein is intended for informational purposes only and is compiled from sources deemed reliable
but has not been verified. Changes in price, condition, sale or withdrawal may be made without
notice. No statement is made as to accuracy of any description. All measurements and square
footage are approximate. Equal Housing Opportunity.